Events for Everybody
When spring brings the new buds till fall paints th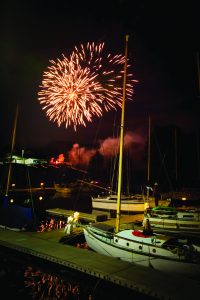 e leaves, Cascade Locks is a cornucopia of Festivals and Events. From a boatload of sailing events hosted by the Columbia Gorge Racing Association, to the Gem & Mineral Show, 4th of July Fireworks and PCT (Pacific Crest Trail) Days.
See our Calendar of Events to check out dates and details.
And remember, Cascade Locks is a great place to come anytime, whether there's a big event or not. When you have that "get out of Dodge" feeling, drop in, grab an ice cream and spend the day in our unparalleled Marine Park on the banks of the Columbia River. Take a ride on the Sternwheeler. Sail. Kitesail. Fish. Hike. Bike. Or browse our shops and galleries.