Having Fun in Marine Park is a Picnic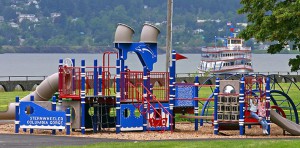 Park amenities include:
Children's playground, wi-fi, campground, bronze sculptures, grassy fields, public restrooms, picnic tables, covered picnic sites, and grills.
From May through October each year a Visitor's Center is available, Sternwheeler cruises, Waterfront Grill, Gift Shop, Sailing Beach and Marina on the east end of the park.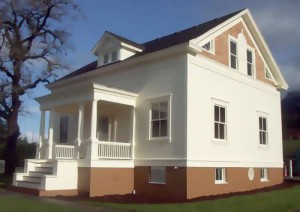 National Historic Landmark features within the park consist of three original locktender's homes, a partially submerged 19th century Lock & Canal, Historical Museum, Oregon Pony Locomotive, and Thunder Island.
Also at the park are the Port offices, a Brewery with beergarden, Pavillion, and Community Center with commercial kitchen. There are over 200 paved parking spaces throughout the park, but on big event days it's a short easy walk into the park from the abundant free street parking along WaNaPa Street.
Not to be missed! Port of Cascade Locks Marine Park.