A Shared Story with the River
The history of Cascade Locks is tied to the story of the Columbia River and the early travelers who passed through this region. Forced to portage around the impassable Rapids of the Cascades in 1805, Lewis and Clark wrote, "this great chute of falls is about 1/2 a mile with the water of this great river compressed within the space of 150 paces…great number of both large and small rocks, water passing with great velocity forming & boiling in a horrible manner, with a fall of about 20 feet."
Later, pioneers traveling the Oregon Trail's water route were forced to choose between taking the high, dangerous route over Mt. Hood's steep Barlow Road, an overland toll road, or rafting down the Columbia, risking their life and property on the treacherous river.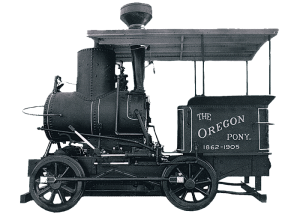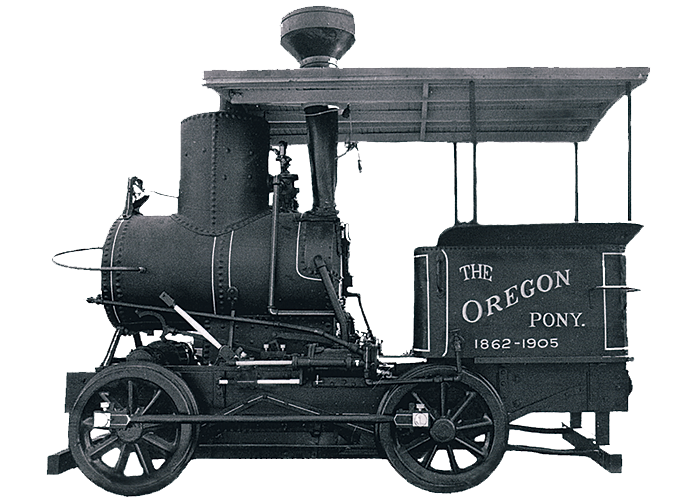 In 1864, the first steam locomotive in the Pacific Northwest—the Oregon Pony—portaged steamboat passengers and goods past the Cascade Rapids. Steamboats provided transportation on the Columbia between Portland and mining areas in Idaho and the Columbia Plateau.
You can see the Oregon Pony locomotive today in Marine Park, near the Cascade Locks Historical Museum.
Marine Park is listed in the National Register of Historic Places.
By 1875 the U.S. Government approved the plans to build a set of locks to improve the navigation through the Cascade Rapids. Construction began in 1878 and the locks were completed on November 5, 1896. The locks were an amazing achievement, with a lift chamber carved in solid rock 460 feet long, and 90 feet wide, with 8 feet of draft, deep enough for any vessel then on the river, and large enough to accommodate several at once.
The locks made navigation on the river safer; soon riverboats made daily runs from Portland and The Dalles. The City of Cascade Locks was born amid this river traffic. Although the rising waters of the Bonneville Lock and Dam submerged the locks in 1938, Cascade Locks, the city, remains as a vital community in the heart of the Columbia River Gorge.