Summer is officially here in the Columbia River Gorge. With schools out nearly everywhere, it's the perfect excuse to get outdoors and explore somewhere new! Whether you're from another part of Oregon, out of state or out of the country, there is something for everyone and for any length of visit.
Here are some ideas for a weekend getaway in Cascade Locks!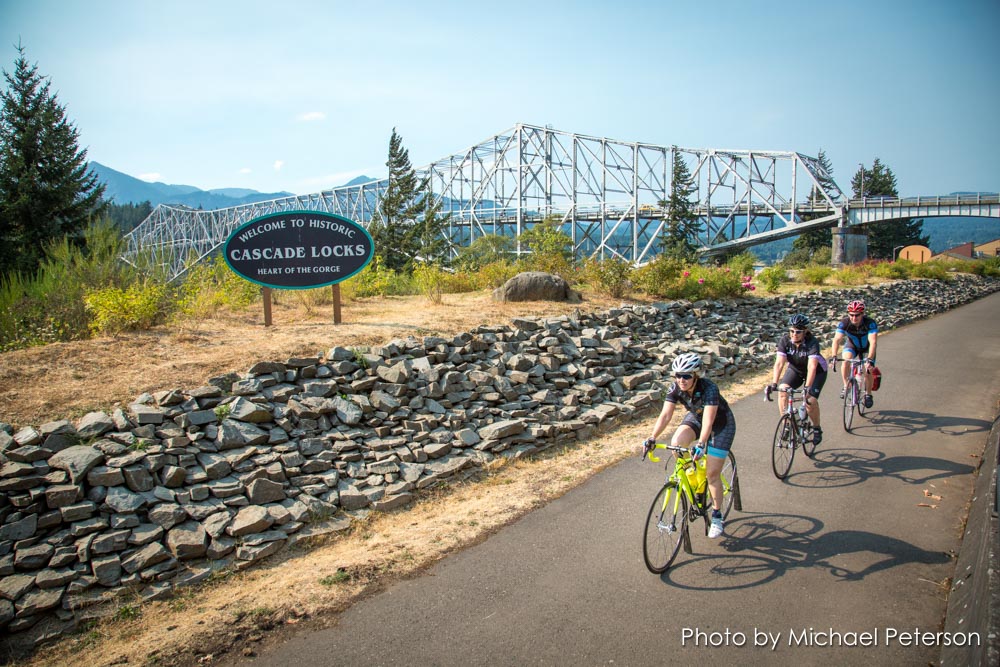 Day 1
Multnomah Falls Breakfast + Hike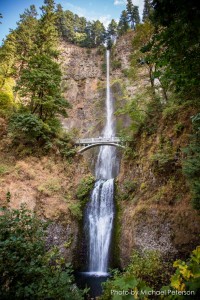 Enjoy upscale Northwest style cuisine with an emphasis on fresh local ingredients, in the beautifully preserved Multnomah Falls Lodge. Their lodge features romantic fireside dining in the Great Room, beautiful falls view tables in our atrium style Falls Room, or dramatic falls view and sounds from the Patio in the summer months. A great way to start your day off, right.
After breakfast, you can then hike up to the bridge at Multnomah Falls or to the very top. If you make it to the top, at 620 feet, you get an incredible view and photo opportunities! This waterfall, one of 77, is the most popular so prepare for summer crowds. There has been a shuttle developed to alleviate the car traffic during the busiest months, it can be taken from Rooster Rock State Park (exit 25). Extra tip: Once you're at the top of the falls, you can take the six-mile Wahkeena Loop Trail, or continue on to the top of Larch Mountain to extend your colorful hike.
Lunch + Art in Cascade Locks
To replenish your energy stop in at Bridgeside for a variety of lunch items and a fantastic view of the Bridge of the Gods. Formerly known as Charburger, Bridgeside still retains historical character and memorabilia. The building was originally built as a drive-in style restaurant in 1946. After lunch, visit the gift shop for trinkets and treats.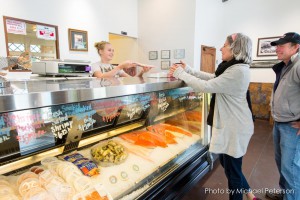 With restaurants, a fish market, hotels, grocery store and other amenities in downtown Cascade Locks it's easily a walkable town. Be sure to stop in at Lorang Fine Art located just on the other end of town, a ten minute walk from Bridgeside. More than 120 artists are represented in this eclectic store. Oil, acrylic, pastels and watercolor paintings add splashes of color throughout the gallery. Themes range from local landmarks, such as Mt. Hood and the Gorge, wildlife, along with Asian, and Native American motifs. The gift lines include cards, jewelry, glass art, wood work, baskets and pottery all made locally.
Dinner With a View
Thunder Island Brewing is located across from its namesake, Thunder Island on the Columbia River. Dog friendly outdoor seating is available as well as an indoor dining room. Check out the hiking artifacts and decor, they are bound to have stories behind them. If you're lucky you can catch a community talk with topics about outdoor adventures.
At the end of the day check in at your lodging accommodations. There are a variety ofaccommodations in Cascade Locks. Whether you want to stay in acabin or travel in your RV or stay in a traditional hotel room, there is a spot for you! You can find tent camping, cabin stays and RV pull ins at the KOA minutes away from downtown Cascade Locks. (There's even free all you can eat pancakes Memorial Day and Labor Day Weekends!) If you prefer a smaller property, cabins are available at Cascade Motel or Bridge of the Gods Motel and RV Park. For a more "traditional" hotel room check out Best Western Plus Columbia River Inn or Columbia Gorge Motel. For a complete list of lodging visit here.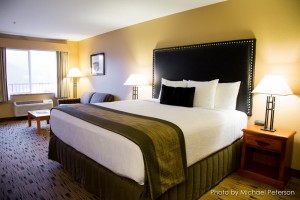 Day 2
Brunch + Columbia Gorge Sternwheeler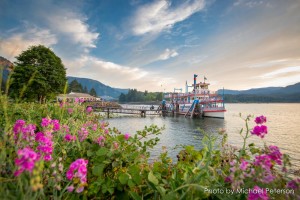 Enjoy a 2 hour Brunch cruise aboard the Columbia Gorge Sternwheeler. This bountiful buffet featuring locally sourced breakfast items prepared fresh on board includes champagne. Ever changing views and a narration of the sights will make this Brunch quite memorable.
For an extra special treat, stop in at East Wind Drive-In famous for its triple decker ice cream cones and popularity with the PCT Hikers. East Wind Drive-In is even mentioned in Wild by Cheryl Strayed!
If you're feeling guilty, head into the forest and hike off the morning's delicious adventure. From the Bridge of the Gods you can hike to Dry Creek Falls, a 4.4 mile round trip. Even though you are hiking close to the freeway the luscious greenery melts your cares away.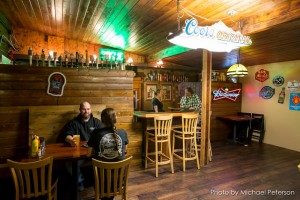 Round out your day with a meal or craft beer at the Cascade Locks Ale House located in downtown Cascade Locks. With ten beers on tap you can also enjoy salads, pizzas, sandwiches and more! Take home a jar of their Sauerkraut, made with the same recipe since 1965.  Extra tip: Call ahead or visit their website for a brewer's tasting event.
For more information about what to do and see in and around Cascade Locks be sure to visit our main website page! We also have a list of events during the summer available… Who knows you may stop in on a Movie in the Park night, the Gem & Mineral Show or PCT Days.