Fall has certainly arrived in Cascade Locks. The trees are changing colors and the air is crisp. People are bundled up in scarves, jackets, hats while rain boots are making appearances. For some it may be unfathomable to enjoy the outdoors while it's raining and brisk…. We beg to differ in Cascade Locks! This is the time to experience the hues of orange, red and yellow while hiking. This is the time to go fishing, hunting and mushroom picking. This is the time to experience the waterfalls at their grandest, they swell from rainfall.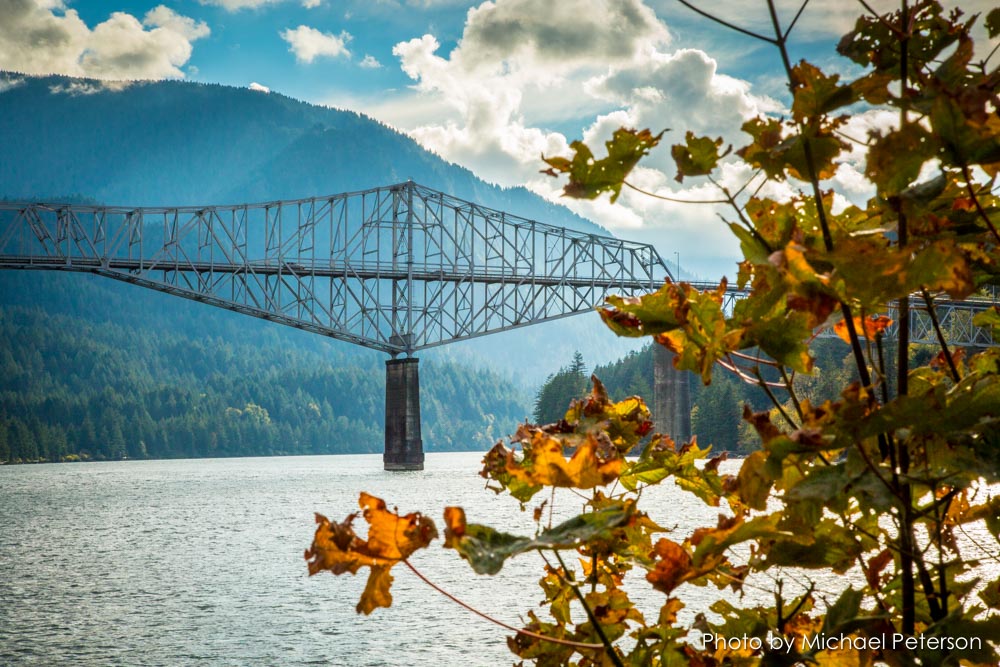 Still don't know where to start? Here are some suggestions for the best hiking in the Fall around Cascade Locks. Hiking is fantastic in the Fall due to less traffic: car wise as well as people. Sometimes you may have a trail all to yourself!
On the Eagle Creek Trail you may witness spawning Salmon along the trail along with an autumnal color showcase amongst the surrounding trees. The trail is 3.3 miles and is quite popular on nice days. It's a moderate hike with a round trip of 6.6 miles. First you will see Metlako Falls with a side trail leading to a view of Punchbowl Falls with the turn around being at High Bridge. This point is a sight crossing over a channel 120 feet high.
Directions: Follow I-84 east to exit 41. At the bottom of the ramp turn right. Go about 0.5 miles to the end of the road. You will go past a footbridge (that takes hikers up to Wauna Viewpoint) as the road narrows to one lane. Continue a short ways to a large parking lot at the road's end. Coordinates: 45.63653, -121.91947. More information on trail directions here.
Dry Creek Falls offers bright gold, lush maple trees with a fantastic finish at a scenic 75-foot waterfall. This easy to moderate hike starts below the Bridge of the Gods running along the Pacific Crest Trail. This trail is great for families as it's well marked and you feel like you have the whole trail to yourself.
Directions: Drive east on I-84 to Cascade Locks. Take the first Cascade Locks exit. Drive under the Bridge of the Gods and immediately turn right on the road toward the Bridge of the Gods. Before you get to the tollbooth, you'll find the trailhead parking lot and large marker on the right, in the center of the road loop. Coordinates:45.6622, -121.89599. More information on trail directions can be found here.
For even more hiking information, visit our hiking section! Whether it's Summer or Fall our area offers plenty of hiking throughout the year.